Any Robot You Choose,
One OnRobot System
New unified mechanical and electric interface for any OnRobot
end-of-arm tooling dramatically simplifies automation.

Fully integrated mechanical and electrical interface for any OnRobot end-of-arm tooling dramatically simplifies automation.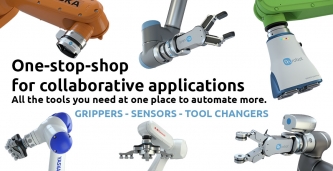 IN-BUILT QUICK CHANGER & DUAL QUICK CHANGER
In-built Quick Changer now incorporated in to all OnRobot tools - one mount fits ALL robots and tools. With the Dual Quick Changer, you can use two tools in one cycle!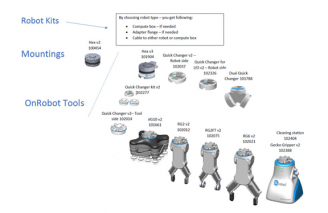 Unified communication platform uses standard fieldbus protocols, making it easy to program the tools, regardless of robot used, with deployment time cut from 3 hours to 30 minutes.
Manufacturers have access to a full range of tools, full robot compatibility, and unlimited possibilities for collaborative application.
COMPATIBILITY WITH THE WIDEST RANGE OF ROBOT BRANDS.
Save integration time and simplify deployment with our complete solution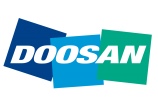 *if your robot arm is not represented above, contact us for information on compatability on other robot brands.






ANY APPLICATION...WHAT DO YOU WANT TO AUTOMATE?
Now you can automate processes that were previously too complicated

GET THE LATEST NEWS FROM ONROBOT
Sign up to get the latest updates on OnRobot news, announcements, events and more!
Stay Connected! Follow us: